We are proud to announce the newest addition to the Velosofy family! Introducing, Video maker. A dead simple tool to create stunning custom videos.
Creating your branding can be a hard task. Designers are expensive and to be able to do it yourself you need years of graphic and motion design experience while having access to expensive software like Adobe After Effects, Photoshop, Premiere Pro or others.
With video maker you don't need to worry about anything. You can choose a design out of our daily expanding library, edit it to your wishes, click the render button and we'll take care of the rest.
How it works
After selecting a design from our library you will get greeted with the editor screen.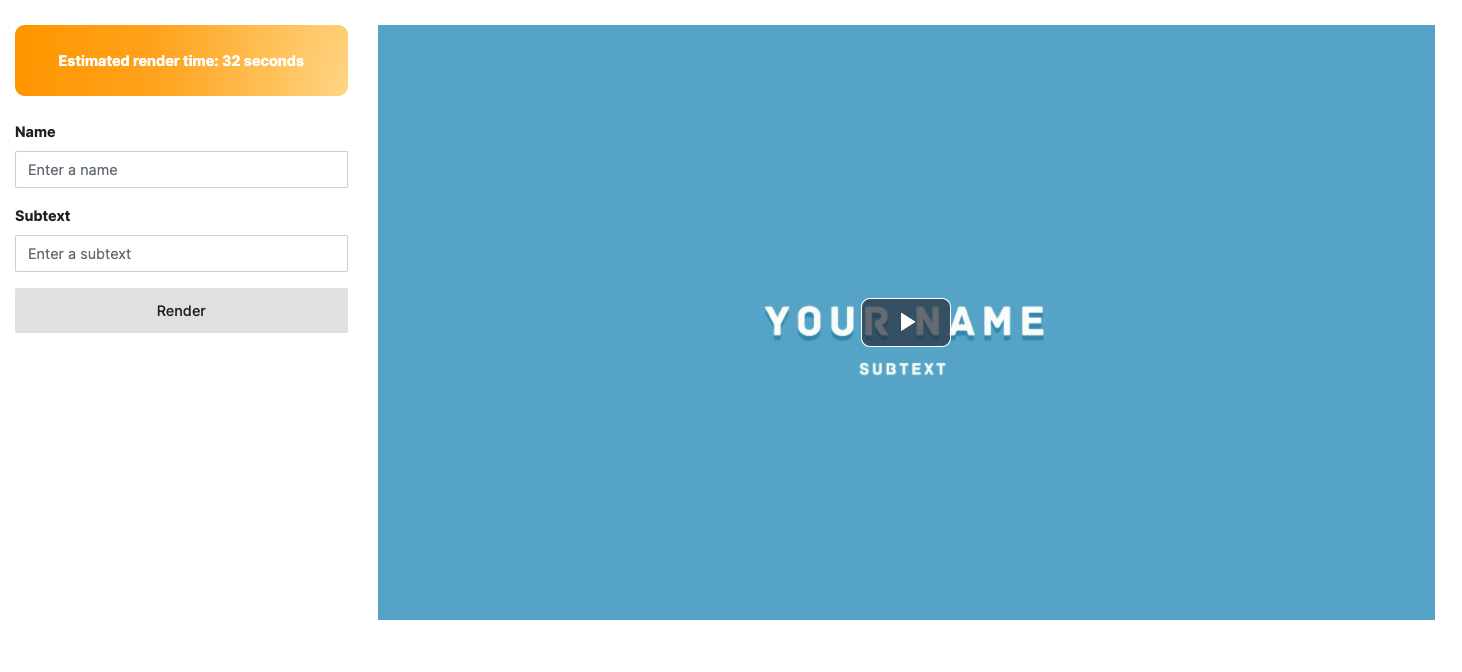 In this example we can change the name and the subtext. You will notice that each design has their own set of parameters you can edit.
When you are happy with your changes you can click the render button. This will put your design on the render queue. From this point on you can choose to wait until the render has finished or to leave the page. You will receive an email when your video is ready.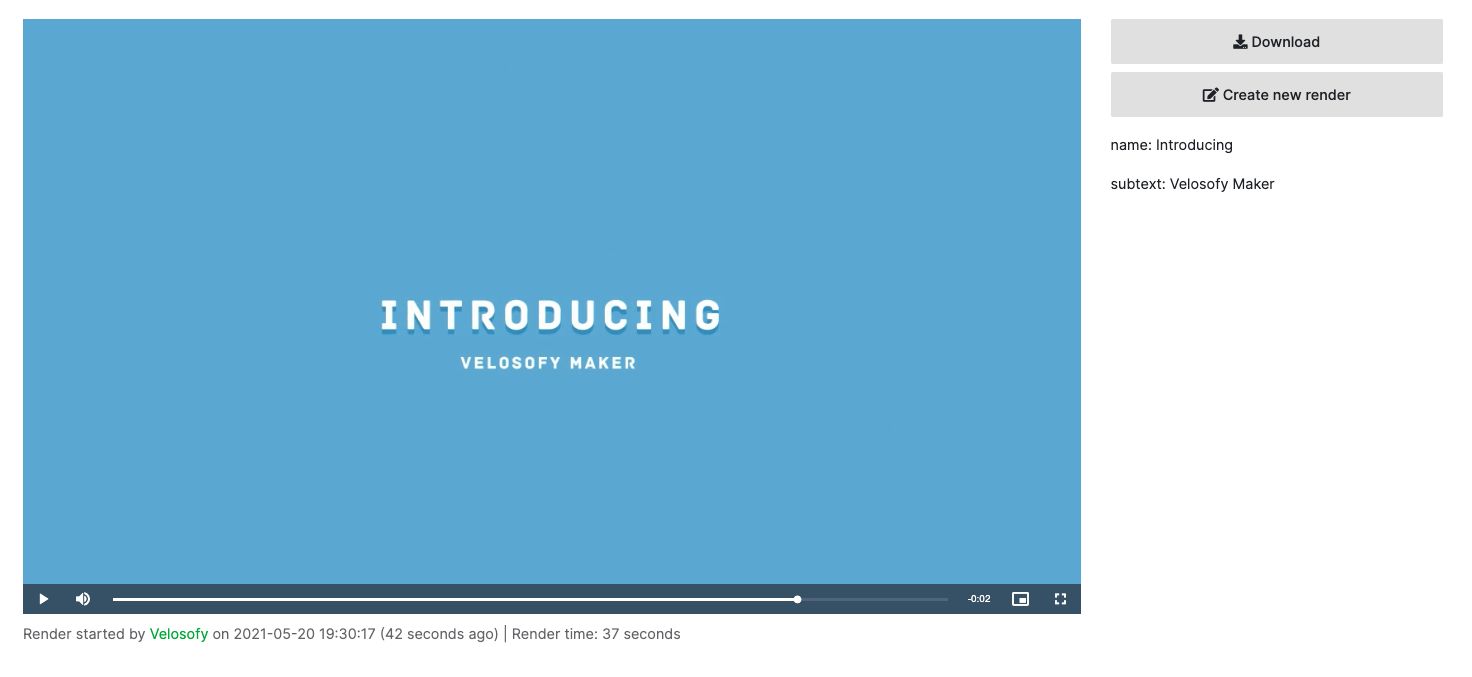 There you go! The finished render can be downloaded at any time and will be saved to your Velosofy account.
Pricing
Rendering a design is completely free. However by paying for a premium render you will get several benefits: HD quality, highest render priority and the watermark will be removed.
Free
Unlimited renders
Notified by email when ready
Lower render priority
Watermark
Video expires after 7 days
Premium render
No watermark
Notified by email when ready
HD Quality
Highest render priority
Video never expires